"Skill Up!" training program
Job opportunities and a better life for trainees, trainers and their families.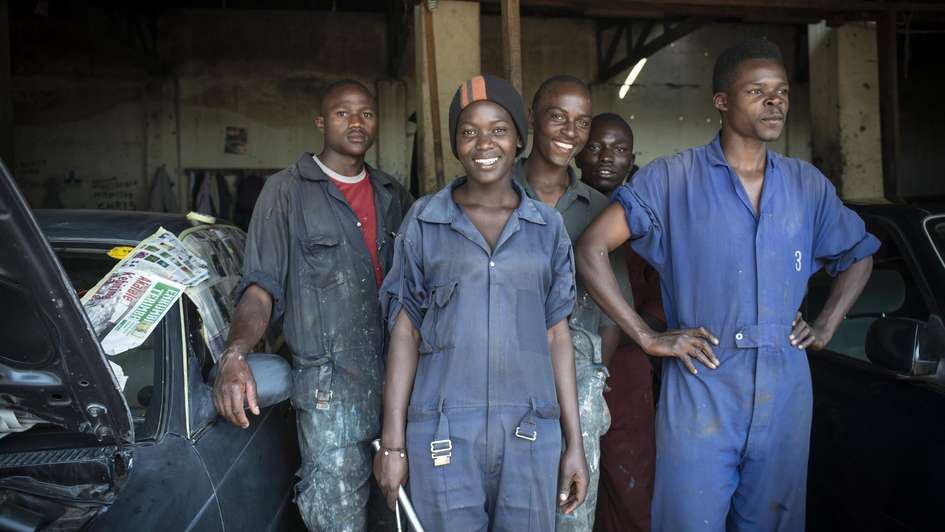 Lillian's teenage years were not easy, nor was the beginning of her professional life. Her parents died of AIDS when she was eleven years old. It took a lot of strength, but she continued going to school and later graduated. Afterwards, she moved from her village in western Kenya to stay with her aunt in Nairobi to find work – without success. When she became pregnant and her partner left, she didn't know what to do – until she heard about a training program called Skill Up! for disadvantaged young people. Today she is an electrician, standing on her own two feet and looking confidently to the future. "For all young mothers out there who don't know how they can go on, who have lost all hope, my story should give them courage and maybe open their eyes to new opportunities," says Lillian today.
Training: key for development
The International Labour Organization projects 73 million young people aged between 15 and 24 to be unemployed worldwide. In Africa alone, at least 150 million young people will be seeking work by 2030. Training young people and establishing labor markets in poor regions are the key to development, economic growth and the path away from hunger and poverty. In 2015, the transnational program Skill Up! – get qualified! was launched on the initiative of Gudrun Bauer and developed as a joint initiative between the Bauer Charity gGmbH and Welthungerhilfe (WHH). The program is currently offering 21,000 young women and men between the ages of 15 and 35 in Afghanistan, India, Kenya, Malawi, Nepal, Sierra Leone, Tajikistan, Uganda and Burundi the opportunity to gain professional qualifications.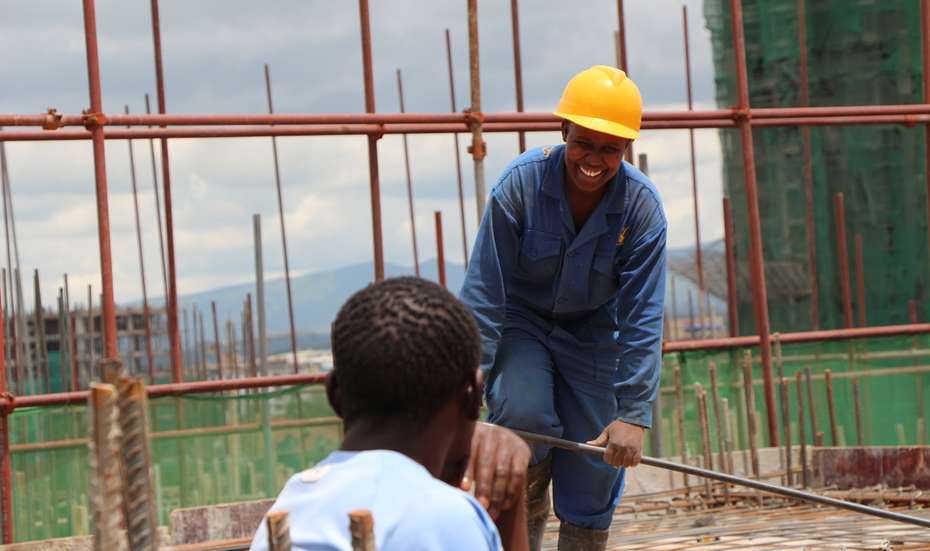 In Kenya young people are being trained as electricians. © Philipp Brandtstädter/Welthungerhilfe
Good for the economy – and self-confidence
Skill Up! gives young people the chance to generate their own income according to the principle of empowering people to help themselves. The training modules are practical, tailored to needs, adapted to local conditions and are aimed at young people – especially young women – who are living in particularly difficult conditions. In addition to manual skills, trainees acquire basic business management principles and everyday skills such as accountability, assertiveness and teamwork. These so-called life skills strengthen the young people's self-confidence and help them along their professional pathways. At the same time, the program qualifies trainers, promotes local companies, develops curricula and educational concepts and strengthens state structures so that the projects can continue independently on a long-term basis.
The Skill Up! projects by country
Afghanistan: The program allows young women in particular, who often have restrictions imposed on them, to receive training in silkworm breeding and carpet weaving. This enables them to generate an independent income for themselves at home. With the young men also in training added to this, Skill Up! in Afghanistan is opening up prospects for around 900 young people.
India: In the Green Colleges, Welthungerhilfe provides advice and support to small farmers through training courses focusing on sustainable agriculture, and improving access to new technologies, markets and financial institutions. A total of 3,350 people are in training in India.
Kenya: Around 2,100 young people are receiving training through workshops and in private enterprises. Training is offered in the fields of automotive mechanics, electrical engineering, catering, hairdressing, ICT and agriculture.
Malawi: One of the world's youngest populations is receiving training in occupations that are in demand. On completing this training, the 600 young adults will receive a state-recognized diploma.
Nepal: Young generations are being given the opportunity to work in the "green sector," for example in sustainable food production. The best of the approximately 3,000 graduates with bright ideas will be supported in setting up their own businesses and will be trained as "ecopreneurs".
Sierra Leone: Nearly 5,000 apprentices are receiving training in technical and entrepreneurial skills. Mobile training teams are organizing needs-oriented courses, e.g., in solar energy, waste recycling, irrigation and agriculture.
Tajikistan: The aim is to teach artisanal, commercial and entrepreneurial skills. 2,250 young adults are receiving three months of training, providing them the chance to become self-sufficient.
Uganda: The trainees are taught in artisanal enterprises and receive on-campus instruction in self-management and commercial skills. A total of 540 young people in Uganda have participated in the training program.
Burundi: Students are provided with school materials at three locations. This equips them well for basic training in various vocational fields, including agriculture and livestock, construction, carpentry and sewing. A total of 133 apprentices took part in the training program in Burundi in the first year.