Bracing For Winter In Afghanistan
How fuel-efficient stoves and ovens help one village stay warm and save on wood this winter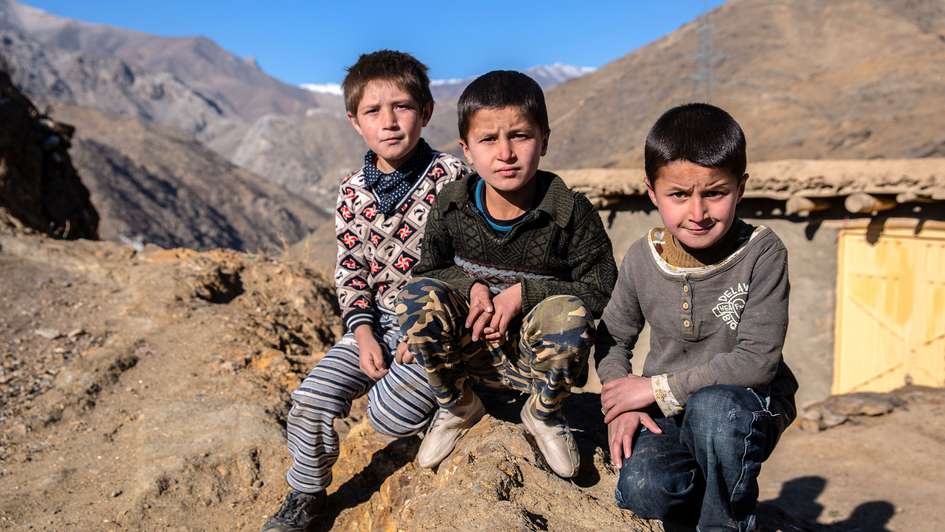 Shaima was pregnant when the Taliban attacked her village in Afghanistan's Parwan province and, while most people fled, she remained with 12 other women to defend the village she has called home since her childhood. But while Shaima, now 43, describes the past as difficult, she says that she is facing even more challenges today. Back then, she gave birth to a son who is a lawyer today, but even he is out of a job now.
The Taliban have left, but life in the mountains remains difficult
"During the time of the Taliban, we had lots of problems. We didn't feel free and didn't have enough food," Shaima explains. "Today we're facing different issues. The economy is bad and we can't find jobs. Here in the mountains, we can't even grow our own vegetables," she says, adding that while Taliban fighters eventually left her village, the current problems seem to linger.
Shaima's village is a steep climb up a hill; its brick buildings nestled between snow-capped mountains. Winter is about to descend, bringing cold winds and leafless trees. The environment is beautiful but harsh, with barely any crops growing on the mountainsides. While the brick houses are strong and decorated comfortably on the inside, all rely on firewood to stay warm. "In winter, we spend most of our money on food and firewood," Shaima explains, adding that most families have to send their children out for hours to collect wood in the nearby forest. With temperatures dropping well below zero between December and February each year, wood is needed both for cooking and heating; hundreds of trees are cut here.
New fuel-efficient cooking and heating stoves help families
"It's the time of the year when we have less food and our children get sick often, because we can't always afford the firewood, especially with the conflict that has destroyed our economy," she explains. But, Shaima admits, things have recently been on the up in her village that now hosts about 150 families total - most of whom returned after years of living in neighbouring Pakistan and Iran.
Welthungerhilfe distributed 1,260 fuel-efficient cooking and heating stoves in Afghanistan's Salang district, of which Shaima's village is a part of. The stoves use less wood and keep in the heat, making sure nothing is wasted. A women's group was set up, making sure the community knew how to best use the new devices. "I was first taught how to use the stoves and was given posters to explain this to the other women in the village," says Shamila Merzai, 24, one of Welthungerhilfe's Community Promoters. "The nice thing is that we don't just learn about stoves, but we take time to come together as women, drink tea and talk about our lives," she says.
Children now have more time for schoolwork
While the women save on firewood and time, the new stoves have also changed daily life for the village's children. Nine-year-old Meherdad, dressed in a brown traditional Afghan shalwar kameez, says that he used to spend hours every day collecting wood for his family. "Every day after school, I went to the nearby mountains," he explains, while standing on top of the hill where his village is located. It's often young boys who end up venturing outside into the countryside, as neither women nor girls are encouraged to do so in Afghanistan. "Now my mum only sends me out once a week with a few friends, but I have more time doing my homework now," Meherdad says.
Life is not easy in Afghanistan, and Shaima is the first one to admit this. "Little things like the new stoves make our daily lives easier though," she says, adding that she hopes for a different future. "The war is difficult. The economy is failing. Our country is not in a good place and that's why I'm thankful for all the help we are getting."