Global Hunger Index
What do we know about the hunger situation worldwide? Has progress been made or are there any setbacks? Using the Global Hunger Index, the global hunger situation can be calculated and assessed.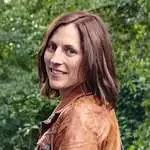 Andrea Sonntag Team Policy & External Relations
The Global Hunger Index (GHI) allows people to measure various dimensions of hunger and undernutrition. It is intended to increase awareness and understanding of the fight against hunger, and to allow people to compare the level of hunger across countries and regions. The GHI is meant to draw attention to regions of the world where resources are most urgently needed, to end hunger.
The countries analysed can be categorised according to whether their hunger level is extremely alarming, alarming, serious, moderate or low. The GHI value is calculated taking four indicators into account. The higher the value, the higher the severity of hunger in the country in question. The annual report is published jointly by Welthungerhilfe, the International Food Policy Research Institute (IFPRI) and the Alliance 2015 partner Concern Worldwide.
The 4 Indicators of the Global Hunger Index
The share of the population that is undernourished
The share of children under the age of five who are wasted (i.e. who have low weight for their height, reflecting acute undernutrition)
The share of children under the age of five who are stunted (i.e. who have low height for their age, reflecting chronic undernutrition)
The mortality rate of children under the age of five
Global Hunger Index 2017
You can order or download any of the documents, including the report, the summary and the fact sheet.
The 2017 Report shows that progress has been made in the fight against hunger, but this has been partially negated by wars and the effects of climate change. Values for hunger levels around the world have fallen by more than a quarter since 2000. At the same time there is currently a danger of famine in countries such as South Sudan, Nigeria, Somalia and Yemen, and the number of people experiencing hunger in absolute terms has risen to 815 million. The situation is particularly dramatic in the Central African Republic, where there has been no improvement since 2000. The country comes last in the global index.
Letzte Aktualisierung 26.01.2018