Christian Liebig Foundation
The Christian Liebig Foundation supports educational projects for children and the construction of schools in Africa. It is already cooperating with Welthungerhilfe in the millennium village of Mabote.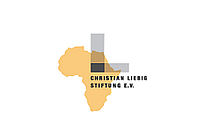 With its work, the foundation wants to give shape to the vision of its namesake Christian Liebig: Helping people in developing countries, especially children in Africa, to help themselves. To achieve this goal, it is committed to building schools, supporting gifted or disadvantaged children and advising teachers.
In cooperation with Welthungerhilfe, the foundation is currently supporting projects in Malawi and Mozambique.