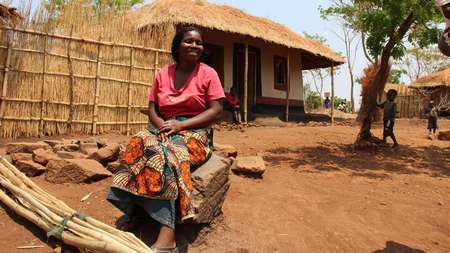 Malawi
Changing Everyday Life One Day at a Time
Life in Malawi is defined by poverty and hunger: Most of the approximately 16 million residents of the inland country in southern Africa make their living as smallholders in rural areas. With an average annual income of USD 328.00 per head, the country is one of the world's poorest.
Malawi is facing in particular increasing urbanisation and a very strained food and nutrition situation. The recurring climate phenomenon of El Niño exacerbates the situation. Even before El Niño, Welthungerhilfe categorised Malawi's situation in the Global Hunger Index as "serious."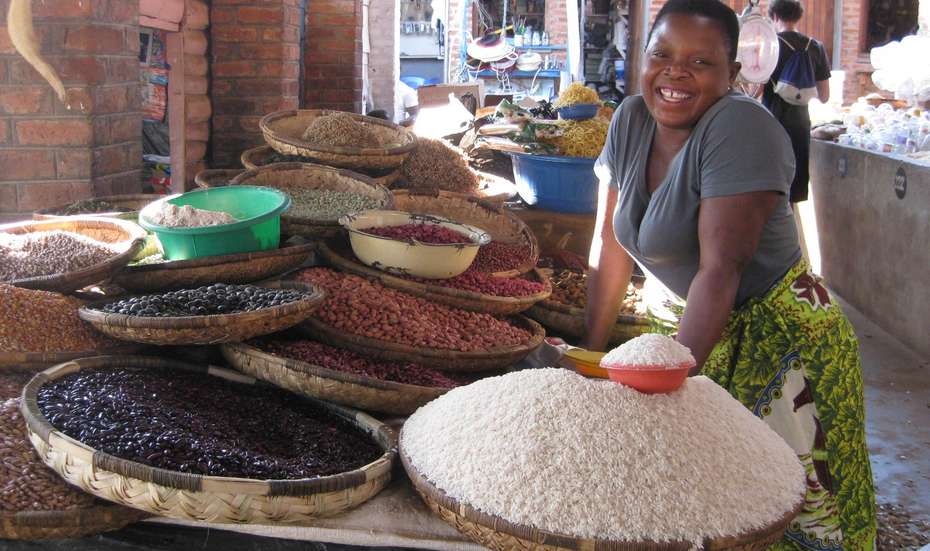 The majority of the population in Malawi lives in rural areas. Thanks to Welthungerhilfe, smallholders can not only provide for themselves but also sell their produce on the market. © Katharina Brosch
Large swathes of the country were affected by an extreme drought, while other areas experienced torrential rainfall. Both resulted in crop failures. Rural residents often had no choice but to harvest grass seeds in order to offer their children at least a small lump of porridge.
Food and Nutrition Situation to be Improved
Welthungerhilfe has been working to improve the food and nutrition situation since 2012. The organisation is active on location with 35 local and 6 international employees (as of November 2016). Its efforts are focussing on the districts of Dedza, Salima and Chikwawa and on the cities of Liwonde, Mangochi and Zomba.
In terms of content, we are focussing on improving the food and nutrition situation and the so-called WASH projects, i.e. we are ensuring access to clean drinking water, organising sewage disposal and improving the hygiene situation (WASH).
How Welthungerhilfe Supports People in Malawi
In Zomba, Mangochi and Liwonde, we are improving access to clean drinking water and sewage disposal for approximately 77,000 people.
In Chauma and Kasumbu in the district of Dedza and in Ndindi, Maganga and Pemba in the district of Salima, we are providing food for approximately 70,000 schoolchildren. This has a positive effect on the food and nutrition situation and simultaneously boosts school attendance.
In the village of Mwalija in the district of South Chikwawa, we are working on the sustainable and market-oriented cultivation of agricultural spaces. By installing irrigation systems in fields, approximately 400 smallholder families can not only support themselves but also sell produce at the market.