Hunger in Yemen
Welthungerhilfe: We must not allow a second Biafra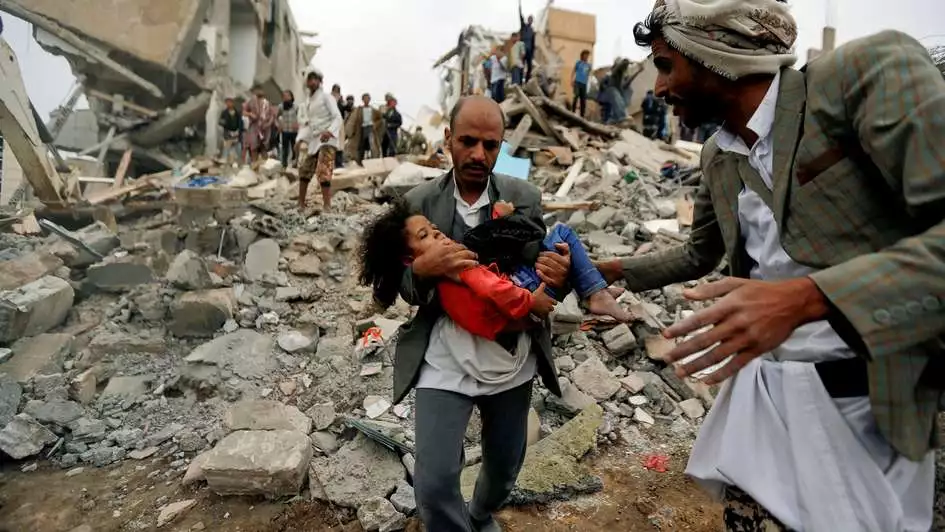 Bonn, 11.12.2018. According to Welthungerhilfe, Yemen is experiencing one of the worst humanitarian disasters of recent decades. According to the United Nations, 22 million people are dependent on humanitarian aid, and almost 16 million people go hungry every day.
"50 years ago, the terrible pictures of starving children from Biafra went around the world. More than two million people died as a result of a senseless war. Even then a country disintegrated, there was military support from outside and hunger was systematically used as a weapon. We must not allow this to happen again in Yemen. In the current peace talks, the parties involved in the conflict must, in any case, agree to improve the humanitarian situation. Aid organisations need unhindered access to the people who fight for survival every day," warns Mathias Mogge, Secretary General of Welthungerhilfe.
Welthungerhilfe is one of the largest private aid organisations in Germany; politically independent and non-denominational. It is fighting for "Zero Hunger by 2030". Since its establishment in 1962, more than 8,900 overseas projects in 70 countries have been supported with 3.53 billion euros. Welthungerhilfe works on the principle of empowering people to help themselves: from fast disaster relief to reconstruction and long-term development cooperation projects with national and international partner organisations.