"We give responsibility to the families"
Large parts of Madagascar are affected by extreme poverty. The number of undernourished and malnourished people is particularly worrying in the Anosy region in the south of the country. In August, Renate Becker, Welthungerhilfe's Regional Director for East and Southern Africa, traveled to Madagascar. She reports on the launch of a new project that epitomizes a holistic approach.
Of course, I had images of the year 2021 in mind, images that were also shown in the German media: People stricken with hunger due to the worst drought in 40 years. These people looked as if they did not know how they would survive the next day. When I arrived in Anosy, I was happy to see farmers back in the fields. In many regions of Madagascar, the situation is still dramatic, but here it had at least eased somewhat thanks to intermittent rainfall. This was a good foundation for our new project.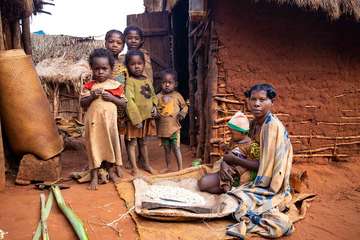 Welthungerhilfe (WHH) has been working for some time in the Anosy region, which is one of the least developed and poorest parts of the country. Persistent droughts and irregular rainfall have exacerbate the already low harvests, and there is hardly any functioning infrastructure such as roads, irrigation or storage facilities. The extent of acute undernourishment is grave. Families often must use their seeds for meals and sell their few possessions, which deprives them of any reserve resources.
New project in Amboasary Atsimo
Our new project starts in the district of Amboasary Atsimo and focuses precisely on these problems. I learned how this works at a workshop held by our local team with representatives from the village communities, the district and other aid organizations. Together, they sought solutions that best meet the needs and wishes of the population. Therefore, we did not look at a project in isolation, but instead in its local context. I found this approach very convincing. To start with, we conducted a study concerning nutrition, agriculture and water supply in the region with the participation of national experts. In addition to technical conditions, we also took cultural and social conditions into account. Subsequently, we incorporated the results into our planning and adapted our activities where necessary.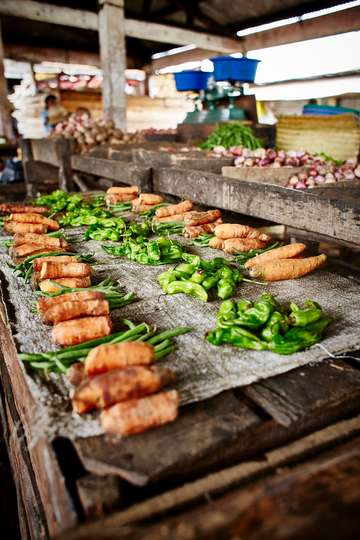 In the village of Behara we met three health workers. They have been trained by the community and WHH has provided them with equipment, such as scales and measuring tapes. The volunteers advise families on nutrition, health and hygiene. They use upper arm measurements to determine whether a child is undernourished. In severe cases, they refer the children to a health station, where they are provided with supplementary food and their mothers receive medical advice. In our new project, the mothers will receive their own measuring tape and training so that they can regularly check the condition of their children and prevent nutritional deficiencies by making simple changes. Consequently, some responsibility is passed on to the families and awareness is raised of the connection between nutrition and health.
We will also adapt our activities to this. Some participants in previous nutrition training courses noted that they could not afford some of the foods mentioned for balanced meals. Therefore, in the future, we will tailor training content even further to suit the living conditions of the participants. For example, we will pay more attention to locally available vegetables or herbs. We will also increasingly support families to grow vegetables in small home gardens and arrange for economical irrigation options.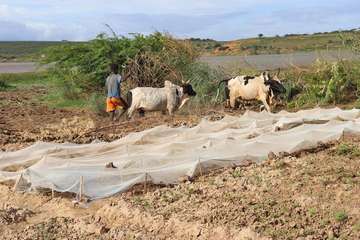 Empowering people to help themselves
WHH is one of the few aid organizations in the Anosy region that has been active in the longer term beyond the distribution of food. Our new project aims to strengthen the capacity of people to help themselves. We support families in optimizing agriculture, safe and healthy nutrition, access to drinking water, irrigation and income. With our colleagues based in Madagascar, we will reach around 28,000 people directly or indirectly. The district governor I spoke with saw this as a signal of trust and a good basis for joint action. I left with the feeling that we have achieved one of our most important goals – that the people we work with, and for, feel they are being taken seriously and are motivated to develop ideas and implement them together with us.
This article was originally published in German in the Welthungerhilfe Magazine, Issue: 04/2022.