Rethinking Immigration: Challenges and Chances
Refugee Bahati tells his story and calls on everybody to rethink immigration.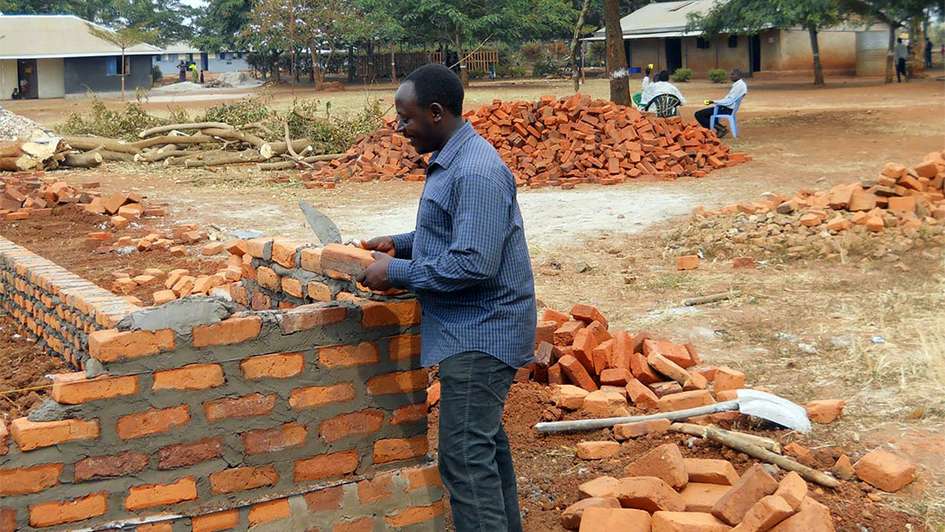 COBURWAS International Youth Organization to Transform Africa was invited to participate in the Searchers Unlimited think tank 2015 held in Addis Ababa, Ethiopia. I was born in the Democratic Republic of the Congo, during the dictatorial regime of Mobutu Sese Seko, and became a refugee at 13. After fleeing to Uganda and being separated from my parents, I had to start thinking about how to provide for basic needs, education and health care for myself in a new foreign country. The invitation to attend the Searchers Unlimited think tank held in Addis Ababa was received with a lot of enthusiasm.
After becoming a refugee in 1997, life changed. Like many other children in the refugee camp, I struggled to face new challenges in a new country. These challenges, such as the lack of food, water, health care and education, led us to start COBURWAS International Organization to Transform Africa (CIYOTA). Our aim: to provide quality education to refugee children in the Kyangwali Refugee settlement. There were only two primary schools and one incomplete secondary school. Poor learning conditions, lack of scholastic materials, lack of food etc. forced many children to drop out of school. The youth were hopeless, girls were forced into prostitution, early marriages and pregnancies, boys were drinking and taking drugs. We had to do something. We formed CIYOTA to address some of these issues.
"I was shocked to hear my friends from Germany talk about how immigration is a divisive topic"
When I got an invitation to attend Searchers Unlimited 2015 in Addis Ababa, I realized that on the program, we would discuss about immigrants. This increased my interest because I was going to learn more about immigrants in other countries.
I was shocked to hear my friends from Germany talk about how immigration is a divisive topic in Germany at the moment and refugees are not welcomed by all. This made me think a lot. I started asking myself what would have happened had Uganda not accepted us. What could have happened to me and the other thousands of refugees in Uganda.
I know immigrants pose challenges to the hosts, ranging from socio-economic to political. First and foremost, in developing countries, it is worse. When a country receives immigrants, the population increases, this becomes a challenge to the host countries because they have to provide social services to the new people coming in. Secondly, some immigrants may pose a challenge to national security, all these may force the governments to reject immigrants.
Restrictions may result in problems
However one thing I have realized, once immigrants are welcomed and treated well, these problems many countries worry about may not happen. In certain instances, it is justified when governments put restrictions to immigrants, but again, these restrictions may result into other problems because these immigrants want also to survive and may use illegal means to survive.
I will base my discussion on my experience in Uganda. When we came up with the idea to form an organization, the government looked at it as a rebel group that we want to groom. But immigrants have pressing issues which, if given space and support from the hosts, they can solve together and contribute to the country's development. Let us take an example from CIYOTA. It employs over 40 people in its programs. In a country faced with unemployment, this is a contribution to solving unemployment problems. The organization service providers like those who supply uniforms, building materials, scholastic materials etc. all benefit in so many ways and contribute to national development in form of tax.
Secondly, the school the organization has built supplements the existing schools, which is one of the ways to decongest them, and hence providing a good atmosphere for learning for both refugee and Ugandan children. In addition to this, CIYOTA provides scholarships to some Ugandan children, who upon their graduation will contribute to the development of their country.
Thirdly, refugees run their own businesses. They pay tax and on top of that, refugees are a market for manufactured goods. They cannot survive without them and are hence contributing to the national economy. Many tourists and researchers come to camps to learn about refugees' lives. The publicized work of the researchers helps in national planning and soliciting for support from development partners, which in turn provides support not only to refugees but also to the host communities.
Immigrants, if well guided and supported and given freedom to enjoy their rights, can be a blessing to the host community in many areas of development.
"Immigrants need to be accepted, protected, supported and guided"
It was a useful learning experience to see the work being done by Welthungerhilfe. To me, the provision of safe water is something very important and it has been recognized by the WHO as a human right, which everyone should be able to enjoy. As a refugee, I have experienced the problems that come with a lack of water. I remember when I had just become an asylum seeker in Uganda, we spent the whole day walking looking for water. A lack of safe water can lead to so many problems regarding health, education and manufacturing.
Immigrants find themselves in situations beyond their control, they need to be accepted, protected, supported and guided to make sure that they contribute not only towards their wellbeing but also to the development of their host countries.
>>> Refugees need a better policy: Read our demands to Germany and the EU for dealing with refugees and migrants