Launch of the 2022 Global Hunger Index
On October 13, 2022, Welthungerhilfe will present the latest Global Hunger Index (GHI), published annually in partnership with Concern Worldwide. Find out where to watch the official press conference and join the panel discussion in a webinar afterwards.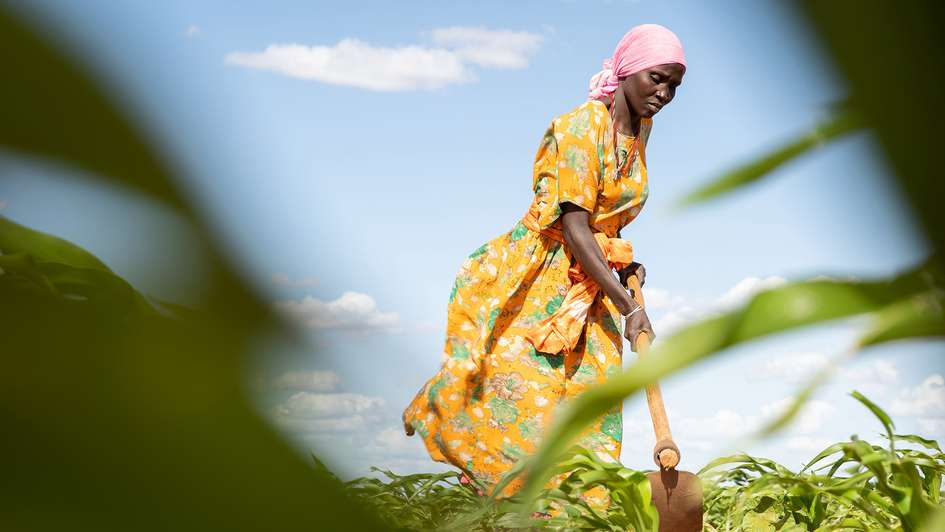 What is the Global Hunger Index?
The Global Hunger Index examines how the global hunger situation is developing. It is a tool designed to comprehensively measure and track hunger and undernutrition at global, regional, and national levels. It is designed to raise awareness and understanding of the fight against hunger, and call attention to those areas of the world where hunger levels are highest and where the need for additional efforts to eliminate hunger is greatest.
2022 Global Hunger Index: Launch Event and Panel Discussion
The 17th and latest edition of the Global Hunger Index will be published on October 13, 2022 in a live presentation from 10 to 11 a.m. CEST. It focuses on a key approach to transforming food systems: Local communities working for better governance and stronger accountability.
For the on-site press conference and interview requests, please register at presse(at)welthungerhilfe.de. A live stream with chat function will be available on the website: https://pressekonferenz.tv. There you will have the opportunity to ask questions via a message box. The event will also be streamed on YouTube as well as Twitter.
In addition, to coincide with the release of the 2022 Global Hunger Index, an international panel discussion will be held in digital format from 4 to 5:30 p.m. CEST. Join to hear what reputable experts from politics, academia and civil society have to say about the next steps needed to achieve real change to end hunger.
Agenda:
Welcome and Opening Remarks:
Mathias Mogge, Secretary General, Welthungerhilfe
Barbara Schnell, Director Sector Policy, KfW Development Bank
Presentation of the 2022 GHI:
Connell Foley, Director of Strategy, Advocacy & Learning, Concern Worldwide
Keynote address:
Elizabeth Kimani-Murage, Senior Research Scientist at African Population and Health Research Center Kenya (APHRC)
Panel discussion:
Danielle Resnick, Brookings Institution and International Food Policy Research Institute
Tendai Saidi, Head of Programmes and Policy, Civil Society Agriculture Network (CISANET), Malawi
Aisha Jamshed, Country Director Pakistan, Welthungerhilfe
Rawda Seman, Programme Director Ethiopia, Concern Worldwide
Moderator:
Christine Mhundwa, Deutsche Welle