Yemen
Fighting Hunger with Cash
For over two years, Yemen has been wracked by civil war. More than 3.3 million people have already fled the armed conflicts. 18.8 million people, roughly 70% of the population, remain in the conflict zone. Their situation is getting more and more desperate.
Drinking water is scarce, food is running out, and prices for the little food that is left are rising daily. 7.1 million people are threatened by famine, 6.8 million people are currently dependent on transfer benefits. Particularly many people are going hungry in the regions of Sa'ada, Al Hudaydah, Taizz, Al Dhale'e and Al Jawf. Welthungerhilfe and its Alliance2015 partner ACTED are supporting victims with a cash transfer programme.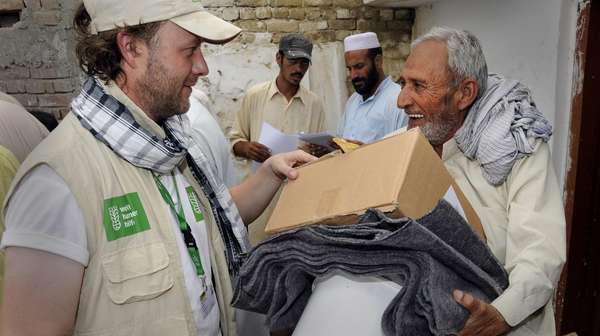 More Information
Emergency Aid at Welthungerhilfe
350,000 Euros for Food Security
Especially affected areas are being offered EUR 350,000 of emergency aid. This money is going toward a project for food security. In addition, some of the population is receiving cash, allowing people to quickly and simply buy food and urgently needed goods. About 11,500 people are being supported this way.
ACTED has already had good experiences with cash transfer programmes in Yemen. Cash aid, as distributed here in Yemen, often provides more effective and longer-lasting help than does distributing goods: It can be offered quickly and flexibly, and beneficiaries can meet their individual basic needs. This guarantees flexibility and the freedom to make decisions even in emergency situations. Standardised aid packets, on the other hand, do not always cover the needs of all beneficiaries.
How Welthungerhilfe Supports People in Yemen
EUR 450,000 are being provided for emergency aid;
1,640 households in the regions of Al Jawf and Raymah are receiving cash transfers. A total of 11,500 people is receiving help;
Beneficiaries are being carefully selected;
The programme is being monitored continually in order to prevent fraud;
A complaint and consultation centre is provided to help beneficiaries.
(Project numbers: YEM 1001-17 and YEM 1002-17)