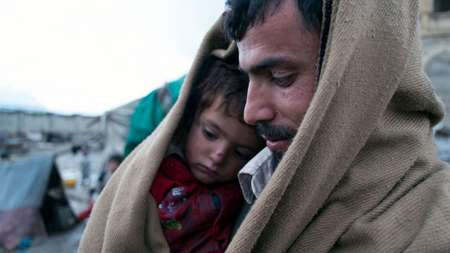 6.86 m. €
funding in 2019
365,000
People reached in 2019
Afghanistan is one of the world's poorest countries. The economy does not grow on its own, depending in large part on international aid. Especially rural areas face great challenges to self-sustaining growth: a lack of infrastructure, an exclusively agricultural economy and a literacy rate of only 10%. The country is the world's largest producer of heroin, opium and cannabis. Large profit margins and a hopeless security situation – Afghanistan has been wracked by civil war since 1979 – make it difficult to introduce alternative crops.
Welthungerhilfe's Strategy & Goals
Donate
All Countries
More projects in Afghanistan
Rank in Global Hunger Index
GHI value 2018 for Afghanistan
extremely alarming

> 50
low

< 9.9
Global Hunger Index (GHI) of Welthungerhilfe and partner calculates the nutritional situation of a country once a year. The lower the GHI value, the better the rank and the better the situation.
More about Global Hunger Index
35.5 million
population (2019)
6.8%
child mortality (2019)
29.8%
of the population is undernourished.
Global Hunger Index
-8,1
Score (34.3 in 2010)
Publications about Afghanistan