Youth in Africa needs opportunities
Welthungerhilfe to G20 conference: "A world without hunger is possible"
On the occasion of the G20 conference taking place tomorrow in Berlin, Welthungerhilfe is pointing out that the future of Africa will be decided in the countryside. Africa is the continent with the most young people; each year, 10 - 12 million young adults crowd into the job market there. At the same time, three out of four of those going hungry live in rural areas, and smallholder agriculture is still the most important source of income for 90 percent of the poorest people.
Press Release for download
"Young people in the countryside in particular need a job they can live on. They need new jobs in agriculture, as well as in trades and services. Fundamental to this is comprehensive and practical training, which offers them real opportunities. For young African men and women, training in rural areas is the key to the path away from hunger," emphasises Dr Till Wahnbaeck, chief executive officer of Welthungerhilfe.
With its Skill Up programme, Welthungerhilfe is offering around 15,000 young people in four countries training that leads to a nationally recognised certificate and offers them a satisfactory income in the countryside. One of these former students, Moses Kugonza from Uganda, will present his experiences at the conference. "The biggest challenge for rural communities in Uganda is the lack of professional skills," says Moses Kugonza.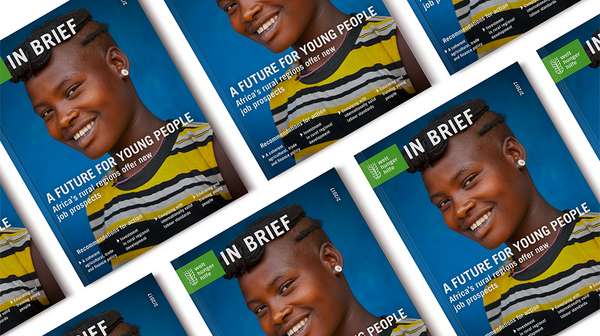 A Future for Young People
Africa's rural regions offer new job prospects.
read more
Welthungerhilfe has summarised the most important information and challenges in a topical in brief: "Youth seeks future".
Dr. Till Wahnbaeck, who worked as a member of the advisory board on the Berlin Charter, is available for interviews.
Welthungerhilfe is one of the largest private aid organisations in Germany; politically independent and non-denominational. It is fighting for 'Zero Hunger by 2030'. Since its establishment, more than 8,500 overseas projects in 70 countries have been supported with 3.27 billion euros. Welthungerhilfe works on the basic principle of help for self-help: from rapid disaster relief to reconstruction and long-term development cooperation projects with national and international partner organisations.