Education about hygiene
Where does diarrhea come from? Knowledge protects.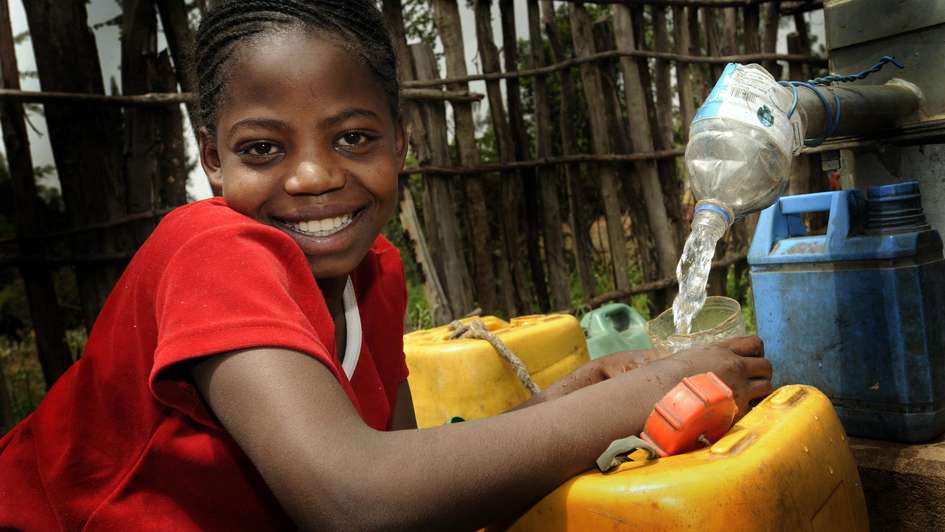 Welthungerhilfe is currently managing 30 projects in the field of water, sanitation and hygiene (WASH) with a total volume of 20 million euro. The main regional focus is on rural areas in Africa and Asia.
Approximately one million people are profiting from repaired or newly built drinking water supply facilities.
Sewerage causes illness
Diarrhea harms people and the economy

Basic sanitation and drinking water hygiene are part of all the water projects: With the construction of toilet and hand washing facilities in primary schools, Welthungerhilfe is working towards anchoring improved hygiene behaviour into schooling as early as possible.
Regionally tailored solutions and cultural acceptance are key pre-requisites to ensure that the drinking water systems and sanitary facilities are also put to use. Intensive educational work and hygiene training in the villages are among the main tasks. A change in behaviour, which in turn will lead to the reduction of global infant mortality rates, will only be achieved if people understand the correlations between faecal pollutants in drinking water and food and diarrhoea illnesses.