Foundations are valuable partners for the global work of Welthungerhilfe. When foundations provide their support, many choose to direct it toward specific Welthungerhilfe projects, though some prefer to make unrestricted gifts for general support.
The Tereska Foundation
Founded in 2008 by Gregor Siebenkotten, the Tereska Foundation started its first activities with Welthungerhilfe. It helps children in forgotten disaster areas.
The Christian Liebig Foundation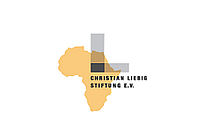 The Christian Liebig Foundation supports education projects for children and school building in Africa. It has been collaborating with Welthungerhilfe since the Mabote millennium village.
The Globus Foundation
The Globus Foundation was founded in 2005 by Thomas Bruch, Managing Director of the Globus supermarket and DIY store group. It provides unbureaucratic assistance in disaster situations.
The UP Micro Loans Foundation
Reinhard Pöllath has started several foundations to help make the world a better place. He ran a potato project in North Korea with UP.
The Antonia Ruut Foundation
Gustav Ruut started this foundation in memory of his wife, who died of cancer. It now supports people who are suffering from this disease. He is also involved in helping street children.
The Commerzbank Foundation
This foundation has been supporting our work for 35 years. It focuses on supporting higher education and research, social commitment, promoting culture and protecting the environment.
Fly & Help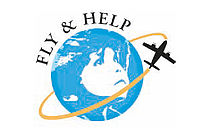 Fighting hunger and poverty through education: The Fly & Help foundation supports education projects in developing countries and cooperates with organisations that are active on the ground.
The Arcanum Foundation
This Swiss foundation supports projects dealing with humanitarian assistance and other issues. Its new disaster fund guarantees fast assistance in disaster areas.
The TuaRes Foundation
Founded in 2012 by Reinhard Gorenflos, the TuaRes Foundation focuses on providing education for young people in Africa. This is intended to help them take control of their lives.